Water Bearer Livonah




Rarity
★★★★
Cost
24
Nation

Bellator

Type

Corsairs

Combo Type
Release Date
Unknown
"...Please let me pass through here. Every second and every minute is very precious to me...No? Then I guess we will have to battle it out with swords. It should only take one minute. You don't deserve three minutes of my time."
— Water Bearer Livonah
An unfortunate swordswoman who fell ill and was told she only had one more year to live. She only has the strength to fight for three minutes. However, her swift sword skills can put her enemy down in a blink of an eye.
Attack:
Lvl 1 : 4900
Max  : 8275
Max+: 10757

Growth: +50/40/30
Defense:
Lvl 1 : 1000
Max  : 2112
Max+: 2745

Growth: +20/20/10






Growth Progression: [2-16][17-26][27-45]
Skill: Scurvy
All ATK -15%

Enhance Value:
300 experience
Dismiss Value:
2448 pence
Acquisition
Edit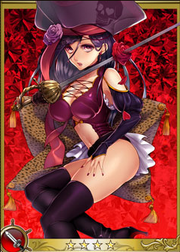 Livonah's name is spelt as Leonah in the Story Dialogue.
Friend of Dark Devil Peron.
Original Version of Demonic Death Leo
Livonah's image used to be censored. It was changed back to its Japanese image in Oct. 2013.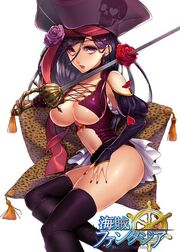 Non-English details

Japanese name
静寂のアルフリード
Chinese name
静寂之阿璐芙丽德
Voice file
Voice actor (J)
何直美
Voice actor (E)
Nan Naomi


Ad blocker interference detected!
Wikia is a free-to-use site that makes money from advertising. We have a modified experience for viewers using ad blockers

Wikia is not accessible if you've made further modifications. Remove the custom ad blocker rule(s) and the page will load as expected.