Visionary Martina




Rarity
★★★★★
Cost
46
Nation

Sanctus

Type

Gypsies

Combo Type
Release Date
Unknown
"Ugh. Why do I have to deal with this? I just want to do something fun. I don't care about your nonsense. Could you just go away so I don't have to put up with this stuff?"
— Visionary Martina
The illusionist used to be the right hand to the pirate queen. It is rumored that she knows the source of the queen's power, and could rise to the position herself. But instead, she has refused to even name the next Pirate Queen.
Attack:
Lvl 1 : 5100
Max  : 9012
Max+: 11715

Growth: +30/35/40
Defense:
Lvl 1 : 5100
Max  : 9012
Max+: 11715

Growth: +30/35/40






Growth Progression: [2-16][17-36][37-60]
Skill: none


Enhance Value:
500 experience
Dismiss Value:
5520 pence
Acquisition
Edit
-Rank 1-300, 400-405, 1000-1005 in the Cloudscape Event.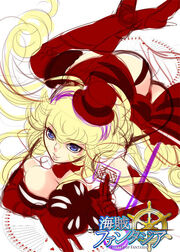 A sketch of Visionary Martina was released.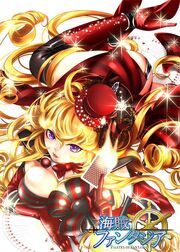 Non-English details

Japanese name
Chinese name
梦幻旅人玛蒂娜
Voice file
Voice actor (J)
Voice actor (E)


Ad blocker interference detected!
Wikia is a free-to-use site that makes money from advertising. We have a modified experience for viewers using ad blockers

Wikia is not accessible if you've made further modifications. Remove the custom ad blocker rule(s) and the page will load as expected.