"A good woman should listen to what a man has to say. The leaders of this land are first-rate in that respect. You couldn't ask for better wives."
— Smoking Admiral Albert
Albert, an admiral from the Alliance, is a leader of countless men. He's currently investigating in preparation for an invasion of the three nations. He's something of a womanizer, yet many soldiers highly respect him.
Attack:
Lvl 1 : 3800
Max  : 11050
Max+: 14365

Growth: +60
Defense:
Lvl 1 : 2600
Max  : 5350
Max+: 6955

Growth: +20






Growth Progression: [2-85]
Skill: Ignition
The Alliance ATK +20%

Event Skill: Fight in Rain Lv.3
DMG +90% in Rain-Soaked Island
Enhance Value:
500 experience
Dismiss Value:
5550 pence
Acquisition
Edit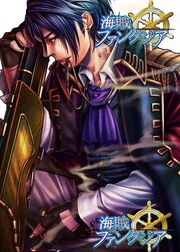 Non-English details

Japanese name
紫煙提督アルベルト
Chinese name
紫烟提督艾尔伯特
Voice file

Voice actor (J)
Unknown
Voice actor (E)
Unknown


Ad blocker interference detected!
Wikia is a free-to-use site that makes money from advertising. We have a modified experience for viewers using ad blockers

Wikia is not accessible if you've made further modifications. Remove the custom ad blocker rule(s) and the page will load as expected.