Featured Card of December '13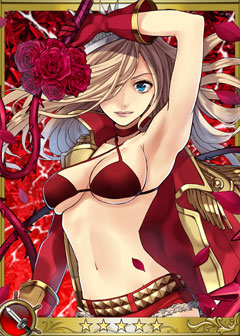 Aloof Alice Rosa is one of the Five Tiger generals that lead the Bellatorian military. She wants to fight as many strong opponents as she can to test her own limits. She hopes to fight the Legionnaire herself soon.

Read More...


Featured Card of January '14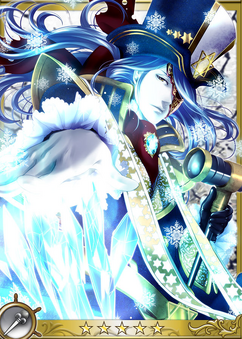 Ice Emperor Crusade can conjure up ice at will. He's created a wall of ice to protect his territory. This makes him one of the few remaining independent forces on the Western continent that is otherwise ruled by the Alliance.

Read More...


Featured Card of February '14
Crimson Crow Wyn is a woman pirate who loves jewelry. Her collection also includes a power stone that can enhance the owner's ability.

Read More...


Ad blocker interference detected!
Wikia is a free-to-use site that makes money from advertising. We have a modified experience for viewers using ad blockers

Wikia is not accessible if you've made further modifications. Remove the custom ad blocker rule(s) and the page will load as expected.