"I never know what to do with my little sister. I keep telling her not to trust everyone she meets, but it never quite sinks in. But she's still my sister. I have to be there for her."
— Blade Sister Senna Atlas
A swordfighter who travels with her sister. She's the uptight sister, and has to deal with the consequences of her sibling's naiveté.
Attack:
Lvl 1 : 3700
Max  : 6875
Max+: 8937

Growth: +30/40/50
Defense:
Lvl 1 : 2400
Max  : 3912
Max+: 5085

Growth: +10/20/20






Growth Progression: [2-16][17-26][26-45]
Skill: Howling Rage
Bellator ATK +15%

Enhance Value: 300 experience
Dismiss Value: 3672 pence
Acquisition
Edit
-Awarded in the Temple of Atlantis Event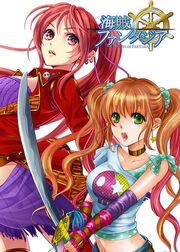 - Older sister of Blade Sister Luna Atlas



Non-English details

Japanese name
Chinese name
姐妹剑赛娜·阿特拉斯
Voice file
Voice actor (J)
Voice actor (E)


Ad blocker interference detected!
Wikia is a free-to-use site that makes money from advertising. We have a modified experience for viewers using ad blockers

Wikia is not accessible if you've made further modifications. Remove the custom ad blocker rule(s) and the page will load as expected.