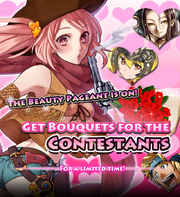 The Beauty Pageant! Event is a Rescue Event.
Ocurrences:
June 20, 2013 - July 1, 2013 16:00 (GMT-7)
Cutscenes
Edit
Introduction:
Information
Edit
5 ways to acquire Bouquets as stated in picture! ( Though take note that for brawls and Story Mode, it is not 100% success rate )
Every time when a vote is used, a player gets a chance to gain a Pixie or a Limited-Edition pirate.
At end of event, the 2 pirates from the winning nation will receive their own Bonus Stories!
The nations and their representatives will be listed here with the current Bouquets. ( Last Update: 06/25 18:16:03 :) )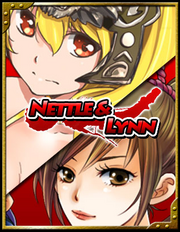 Bellator:
Votes: 3896
Sanctus:
Votes: 1310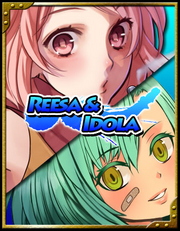 Maquina:
Votes: 5778 (WINNER)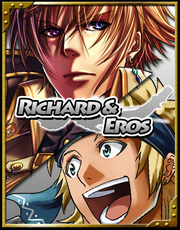 The Alliance:
Votes: 690
Ad blocker interference detected!
Wikia is a free-to-use site that makes money from advertising. We have a modified experience for viewers using ad blockers

Wikia is not accessible if you've made further modifications. Remove the custom ad blocker rule(s) and the page will load as expected.