"?"
— Bashful Cute
?
Attack:
Lvl 1 : 3500
Max  : 8062
Max+: 10480

Growth: +50
Defense:
Lvl 1 : 1500
Max  : 3350
Max+: 4355

Growth: +20






Growth Progression: [2-60]
Skill: Alluring Gap
Dandy Girl DEF +15%

Enhance Value:
500 experience
Dismiss Value:
? pence
Acquisition
Edit
- Trade in 20000 Marbles at the Trading Post during the Test of Courage Event
Her skill is most likely a typo, and should be Dandy Girl ATK +15%.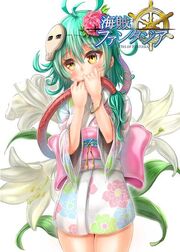 Non-English details

Japanese name
照れ照れキュート
Chinese name
N/A
Voice file
Voice actor (J)
加藤杏奈
Voice actor (E)
Kato Anna


Ad blocker interference detected!
Wikia is a free-to-use site that makes money from advertising. We have a modified experience for viewers using ad blockers

Wikia is not accessible if you've made further modifications. Remove the custom ad blocker rule(s) and the page will load as expected.